​
We welcome you to attend one of Trinity's outdoor worship experiences during the COVID-19 pandemic. We so very much look forward to seeing you and we believe we have developed protocols for these experiences that maintain health and wellness as much as is possible at this time. Please read this thoroughly so you are aware of the guidelines and best practices we will have in place for attendance. ​
Welcome to Trinity Church
Outdoor Worship
EXPLORE FAITH. EMBRACE COMMUNITY. MAKE A DIFFERENCE.
2022-2023
Trinity
Music Series
Trinity Music Ministry
The Music Ministry at Trinity offers special services and concerts for all to enjoy and experience God's presence and power through music. May these programs uplift and lighten hearts as we journey through difficult times, and bring hope as we trust in God's faithfulness.
Sunday, September 18 - Musical Prelude to the Celtic Eucharist
The Reel Sisters: Music for Bagpipes and Harp
Join us for a service with an extended prelude of authentic Celtic music beginning at 5:15, and much more within the service.
The Reel Sisters are a duo steeped in the musical tradition of Scottish harp and smallpipes. Rosalind and Kelly share lifetimes of experience in the traditional music community and the technical expertise of classical training. Compelling tunes combine with The Sisters' approachable, lighthearted personalities to create a unique and intimate musical experience. The Reel Sisters' music is uplifting, stirring, and just sweet fun. The Reel Sisters love to share their music on the concert stage, at Scottish festivals, as well as at small events and services.
Rosalind Buda holds a BMUS from the University of Iowa and a MM from New England Conservatory in Bassoon Performance. She has taught and performed throughout the US and Europe. She teaches and performs classical chamber and orchestral music and Celtic music in her in her home of Asheville, NC and throughout Western North Carolina. Kelly Brzozowski holds a BMUS and a Masters Diploma in Harp Performance and Musicology from the University of North Wales. She has taught and performed throughout Europe and the US. Kelly lives in Atlanta where she maintains a large teaching studio and performs both classical and Celtic music.
Friday, October 21 - 7:30 p
Three Choirs Festival


First Presbyterian Church - 40 Church Street
The choirs of Trinity, Central Methodist and First Presbyterian will sing both separately and together in this celebration of our neighboring churches. The Church Street Collaborative seeks to explore opportunities to work together for the better good of our neighborhood as well as the greater Asheville community. These three choirs make up a mighty musical force! Music directors and accompanists include Sharon Boone, James Taubee, Linda Haggard, Corey Powell, and Jeremy Roberts.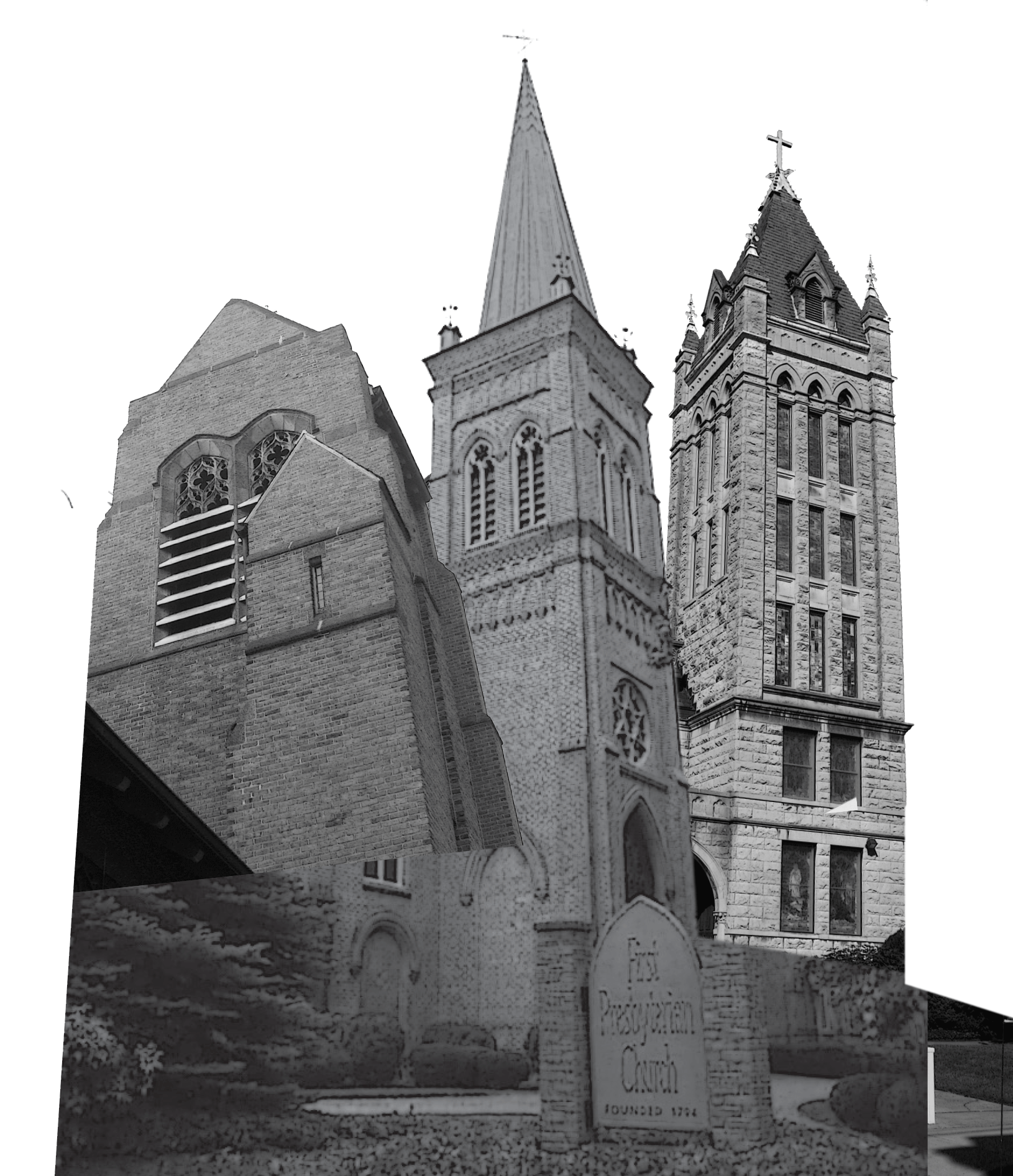 Wednesdays, 12:00 PM
Brief recital followed by lunch

Join us for a noon-time space for reflection as some of our finest local musicians present a half-hour recital. Lunch will be offered for a donation of $5 following each concert. A great way to spend your lunch hour!
November 30
Karen Pommerich, violin, viola
Karen Pommerich is a chamber and orchestral musician, performing on both violin and viola. She is a member of the Opal String Quartet and the Asheville Symphony locally, as well as the IRIS Orchestra (Germantown, TN) and Colorado Music Festival (Boulder), and she performs frequently with the Charlotte Symphony. Previously she played 16 seasons in the 1st violin section of the Jacksonville Symphony and served as Principal 2nd Violin of the Sarasota Opera and Tallahassee Symphony. She has been featured as a soloist with the Jacksonville Symphony, Dubuque Symphony, and the National Repertory Orchestra. In addition to a busy performing schedule, Karen teaches violin and viola to musicians of all ages and levels, and coaches chamber music. Karen received her early training in her hometown of Dubuque, IA, and has a BA degree from the St. Catherine University in St. Paul, MN, and MM degree from Florida State University. She is married to trombonist and composer Michael Hosford.
December 7
Lelia Lattimore, harp
Asheville native Lelia Hall Lattimore has years of experience as an orchestral and free-lance musician throughout the region. She has provided harp accompaniment for numerous choirs and choral groups and musical theatre productions.
Lelia is the founding director of the Blue Ridge Harp Ensemble, which has delighted audiences for 30 years.
She teaches through the Academy of the Arts at First Baptist Church in Asheville and in her private studio in the Shelby Area.
​
December 14
James Taulbee, organ
A native Angelino, James was born and grew up in Long Beach, California. His love for music started at the age of 9 when he began piano instruction. He was a boy soprano at his local church at the age of 11, where he grew quickly for a love of traditional church music. His organ studies began at the age of 16 and after High School he entered Westminster Choir College in Princeton, New Jersey. He was immediately awarded the coveted Alexander McCurdy award – the highest award and scholarship awarded an organ student at the college. At the completion of his studies with a double major in Organ Performance and Church Music he returned home to Los Angeles where he was privileged to study with the incomparable organ teacher Catharine Crozier. He later received his Master of Music degree in Organ Performance from USC, studying with Cherry Rhodes. He held numerous church jobs in the area; most recently as Organist/Choirmaster at St. Alban's Episcopal Church in Los Angeles. He retired recently from UCLA Medical Center, working in Quality Management and Occupational Health for 23 years. He currently works part time at West Funeral Home in Weaverville and is delighted to be a part of his new church home, Trinity Episcopal Church in Asheville where he very much enjoys singing in the Choir and playing the organ on occasion. He lives in Woodfin with his two Dachshunds and one cat and enjoys driving his 1966 Volkswagen Beetle around town!
​
Candlelight Advent Lessons & Carols
December 11, 2022, at 5:30 pm
This full, traditional candlelight service of Nine Lessons and Carols is modeled after the famous service at King's College, Cambridge. Ancient prophecies foretell the coming of a Messiah, and choral anthems and beloved carols illuminate the Gospel accounts of Jesus' birth. The Chancel Choir of Trinity and a Brass Quintet will lead this service.
Prelude to
Christmas Eve Services
December 24, 2022
​
5:30 service with 5:00 prelude Christmas Eve
11:00 service with 10:30 prelude
Trinity Chancel Choir and Brass Quartet at both services.
Christmas Eve's prelude includes festive choral and brass music and congregational singing of familiar carols.
Music Revue and Steak Night
wednesday, February 8, 2023, at 6 pm
With the help of the Parish Life Team, in 2015 we created the now-annual "dinner and a song." It has grown in the number of attendees (standing-room-only) and now includes a sirloin steak dinner. Hear the talents of our stars and enjoy a great night of entertainment! The cost for dinner is $20. A cap for immediate household members is $40. Reservations are required.
Requiem

by John Rutter
friday, March 10. 2022
7:00p
The Chancel Choir of Trinity will offer this beloved work for reflection and beauty during the season of Lent. Requiem was first performed in 1985 and has become a staple of choral music. Five of the seven movements are from the Latin Mass, with the other two movements based on Psalm 24 (The Lord is my shepherd) and Psalm 130 (Out of the deep). Lelia Lattimore will be the harpist, along with other instrumentalists. The program will open with additional choral anthems.
Palm Sunday Celtic Evensong
April 2, 2023, 5:30 pm
Now a beloved tradition at Trinity, Pastyme has joined us for this service. They will provide all of the music for our worship and have selected some truly stunning pieces of sacred music with which to usher us into Holy Week.
Pastyme Returns for a Spring Concert in May
Easter Sunday, April 9 Easter Vigil at 6a
Music for this beautiful candlelight service is provided by an a cappella quartet. Most of the music is from the Renaissance period. Beginning outdoors, the congregation enters a dark church, progressing through the liturgy, until the church becomes fully lit during the singing of "Jesus Christ is Risen Today."
Easter Services
9a and 11a
A brass quartet and the Chancel Choir all join forces to celebrate this festive day. The two services are identical.
Sunday, May 14 at 5:30 Choral Evensong
​
The Trinity Chancel Choir will sing a traditional candlelight Evensong as the service of The Word at our Celtic service. Evensong is traditionally held near sunset and is focused on singing psalms and other biblical canticles. The entire service is sung or chanted by the officiating minister and the choir.